On holiday in Annecy for a few days or weeks? There are some must-see tours, whatever the season … and there is plenty to do for all tastes! and in all weather!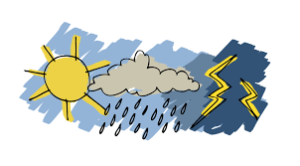 Over the next articles, I will present all this in detail! and especially :
Nature and sports activities
Stroll in the old town and on the shores of Lake Annecy.
Take a paddle boat or boat ride to discover the lake from its center and enjoy the beautiful colors of the water. Enjoy the many other sports activities in the region: cycling, paragliding, canyoning, tree climbing …
Take a dip in the lake in summer from one of the many beaches.
Take a hike in the mountains with views of Lake Annecy (summer only). 30 minutes from Annecy, there is something for all levels: climb Mont-Baron from the « col des Contrebandiers », climb the Tournette, stroll to the summit of Semnoz (road access) …
The events
Watch cartoons on the giant screen of Pâquier in June on the occasion of the International Animation Film Festival.
Stroll through the festival of landscapes (the new « Déambule« ) in July.
Attend the Lake Festival every year on the first Saturday of August.
Disguise in March for the Venetian Carnival …
Outputs
Eat in a typical restaurant in the old town or on the banks of the lake to taste the choice of fried fish, lake fish, fondue, diots or tartiflette.
Cultivate in museums and castles when the weather is not good …
Winter sports
Enjoy the joys of winter sports. Snowshoes to discover the nature, tobogganing in « Puisots » with the children, ski of track and bottom in Semnoz. In less than an hour from the start of Annecy to the feet in the snow, snow sports are open to all.
Whatever the weather, whatever the season, you will not have time to get bored! And you will bring back from your stay unforgettable memories.